Our aim is to make your Custom Made Medals,
Commemorative Coins, Lapel Pin Badges & Awards
Unique and Memorable.
Supplying you with Quality Products at Reasonble Prices.


We try to make Ordering Easy
Simply send us a draft of your Medal, Coin or Pin Badge design/logo and your text requirements and we will draw up the Artwork of your Design for your approval.
Your Custom Made Medals, Commemorative Coins or
Lapel Pin Badges
can be produced in various Plating Finishes with either Soft Enamel or Synthetic Hard Enamel in up to 18 Pantone Colours.
For Highly complex designs we offer a full-colour printing process or a combination of both Enamel and Printing.
Medals, Coins and Pin Badges can be produced in sizes from 8mm to 280mm
In a variety of metal thicknesses to suit your requirements with your Design in either 2D or 3D.
For a Classic Plating Finish you can choose between Antique, Highly Polished, Matt or Chrome Finishes in Single Plating
or for a Richer finish you can have Double Plating to make your Medals, Coins or Pin Badges stand out.
Base Metals Used depend on your Design specifications and the production process required.
Die Stamped items are produced in Iron, Brass or Copper whilst Die Cast producst are produced in Zinc Alloy.
Printed Designs are produced with a Stainless Steel base material.
Your Production Artwork is included in the Overall Costs.
If you are not sure of your design needs or are looking for something a little special
with over 40 years of experience in the production of Personalised Products
we can help and guide you through the artwork process.
Whether you require a One Off Corporate Medal to commemorate a particular individual "achievement" or
25 Commemorative Coins, 100 Lapel Pins Badges, 500 Esport event Medals or 5000 Virtual Run Medals......
Our aim is to supply you with a Quality, Unique and Memorable Product made to your Design Requirements and Specification.
There is No Minimum Order Requirement.
All our customers are given "good old fashioned" one to one service.
We offer a truly Personal Service.
Call us on - 07836 530989
and talk with Jane or Bernie Wheeler.
We will work with you to create you a Quality item at a Reasonable price.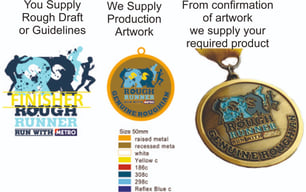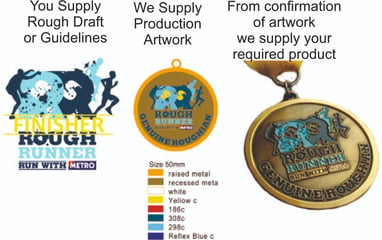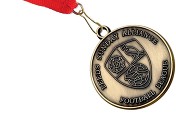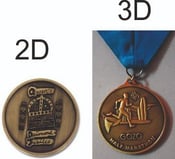 Bespoke Quality Medals, Commemorative Coins, Pin Badges and Awards
Custom Made and Supplied to your requirements.
Some ideas for your Medals and Coins: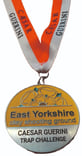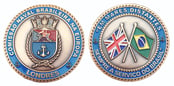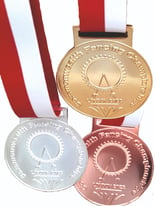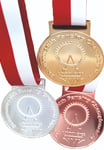 Honours Caps -
We Make and Supply Honours Caps for Representation at International, County, Regional, Club, Univerities, Colleges & Schools.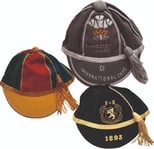 We Make and Supply Soft Brim Caps for Safety in Sports & Leisure and more.........
Our Unique Soft Peak Caps we have designed to be both functional and stylish. Our "Low Profile" 3 panel Soft Peak Caps, as the name suggests, are made with a soft EVA Foam inserted inside the "Brim" which ensures that the peak "collapses" on impact so that it does not harm anybody that it may come into contact with.
Ideal for Hockey Players, Football Goalkeepers, Tennis Players Sports Officials and more....
Please visit our Caps website for more information -